Press Release:
Where are ISPA's Inspirational Winners Now?
Published on: 2023-11-16

The ISPA Inspires Educational Sponsorship has been running for three years now and produced almost half a dozen winners who have been enabled to pursue studies and careers in the ICT (Information and Communications Technology) sector through the support of South Africa's Internet Service Providers' Association (ISPA).

This social development programme aimed at assisting promising South African youth has seen Fabian Brijlal and Jordy Kafwe scoop sponsorships in 2021, Tracey Bungu in 2022, while Thembelihle Mzobe and Mduduzi Shangase are the latest young people planning to pursue a career in the ICT sector with ISPA and it's members' assistance.

"The ISPA Inspires educational sponsorship supports both the selected students and ISPA's members by assisting our young people to enter the ICT sector with confidence," says Aurora Vani, Chairperson of ISPA's Social Development Working Group.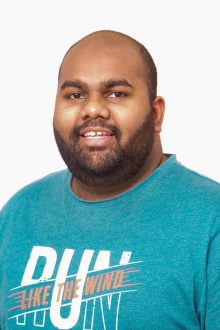 Inaugural ISPA Inspires winner Fabian is excited about finishing his UNISA degree in the next couple of months and has also successfully attended Explore AI Academy as part of a First Rand Data Science learnership. "After completing my course at the academy, I managed to get some real work experience at FNB as a junior data scientist intern," says Fabian.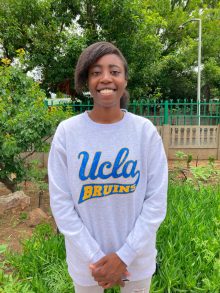 Tracey Bungu was selected for a 2022 sponsorship of her studies in Bachelor of Science in Information Technology (Software Engineering) by ISPA's Social Development Working Group. She says "the bursary couldn't have come at a better time in my life" as she was experiencing some personal challenges. It's been a true case of onwards and upwards, however, as she explains she is now in her "final year of my degree in software engineering and mainly been busy with trying to pass all my modules to the best of my abilities."
Thembelihle and Mduduzi are ISPA's newest stars-in-the-making. Thembelihle is a 24 year old Durban University of Technology graduate with a Diploma in ICT business analysis. Mduduzi is studying towards an advanced diploma in Information Communication Technology at the Durban University of Technology.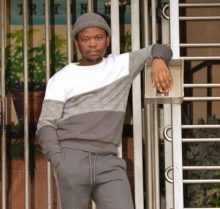 Mduduzi says: "Over the past few years, my life has been a whirlwind of growth and learning, largely thanks to the support I received from ISPA. The educational sponsorship has opened doors that I couldn't have dreamed of before. I'm currently pursuing an Advanced Diploma in ICT." When it comes to what's next, Mduduzi explains: "My goal is to make a meaningful contribution to the field of ICT and leverage my education to drive innovation in the industry." He adds: "I'm deeply grateful for the opportunities ISPA has provided and I'm excited about the future."
Jordy is pursuing a BSc in Computer Science and Business Computing.
"From all the wonderful feedback we have received thus far, it is abundantly clear that South Africa has loads of talented youth ready to take on the challenges of the country. With stars like these, the future shines brighter every year," concludes Ms Vani.
This ISPA Inspires skills development project by ISPA's Social Development Working Group is now entering its fourth year. Please visit ispa.org.za/inspires for more information.
Further Information
For further information, please contact the ISPA secretariat on the Contact ISPA page.