Welcome to the Internet Service Providers' Association
Please note that the Secretariat closes on the 15th December 2023 and opens again on 3 January 2023. You are welcome to complete the application forms, lodge requests, or contact us, however these queries will only be processed when the Secretariat opens again in the new year.
ISPA is a South African non profit company, and recognised Internet industry representative body. Formed in 1996, ISPA has historically served as an active industry body, facilitating exchange between the different independent Internet service providers, ICASA and other government structures, operators and other service providers in South Africa.
iWeek is returning in the week of 12-15 March 2024.
Plan ahead! Contact us for sponsorship opportunities.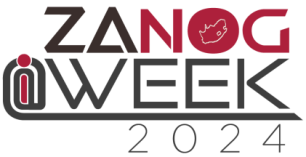 A comprehensive list of ISPA's regulatory submissions to government may be found on our Regulatory Submissions page.
Latest Press Releases
Released on 2023-11-30
The upcoming school holidays mean it will soon be time for children to leave early mornings and homework behind. Parents and guardians should be aware, however, that along with the significant safety and entertainment benefits of cellphones comes the threat of your child inadvertently taking the school bully along on holiday Cyberbullying is no schoolyard […]
---
Released on 2023-11-16
The ISPA Inspires Educational Sponsorship has been running for three years now and produced almost half a dozen winners who have been enabled to pursue studies and careers in the ICT (Information and Communications Technology) sector through the support of South Africa's Internet Service Providers' Association (ISPA). This social development programme aimed at assisting promising […]
---
Released on 2023-11-10
Getting online means using the services of an internet service provider (ISP). How much information does your ISP have about your online behaviour and how do ISPs protect your personal information? There is a common perception that ISPs monitor subscribers' online activities and collect personal information which they may hand over to third parties including […]
---
Released on 2023-10-17
Cybersecurity Awareness Month in October is always an opportune time for children and their parents or guardians to collaborate on making homes safer for children online. Now, recent unsettling world events have reinforced the message that the Internet is no place for unsupervised minors. According to Sasha Booth-Beharilal, chair of the Internet Service Providers' Association […]
---