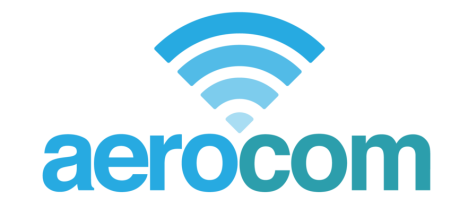 Aerocom Broadband
Aerocom is a dynamic Telecommunications Service Provider with presence in all of the major metropolitan areas servicing the Broad Business Market. Not only do we offer services directly to business, but we enable any level of the ICT Channel to maximise their business by leveraging off our Carrier-Grade Fibre Network. The Aerocom network calls the Teraco data centres home and from here we have multiple transit breakouts, peer with all of the major operators as well as having presence on NAP, CINX, DINX and JINX. All of our datacentre sites are also dual path protected to each other for that additional infrastructure robustness.

Aerocom Broadband is a Small member of ISPA
and has been a member since 2021-02-01
Member details
Website:
www.aerocom.co.za
Support email:
peering@aerocom.co.za
Support phone:
+0103.125.151
Alternative phone:
+0738.851.090
Licences:
0076/IECNS/JAN/09
0076/IECS/JAN/09
Compliance information
Registered name:
Aerocom Broadband Services (Pty) Ltd
Physical address:
6 Eleventh Avenue
Northmead
Benoni
1501
Abuse email:
abuse@aerocom.co.za
Compliance statements
Aerocom Broadband is a proud member of ISPA and upholds the ISPA Code of Conduct for all products and services offered in South Africa.
Aerocom Broadband has nominated ISPA as its agent for the purpose of receiving take-down notifications in terms of Section 75 of the Electronic Communications and Transactions Act.
Aerocom Broadband has indicated that it registers Internet domain names in the name of its clients.
Services offered
Wholesale services
Open access fibre network
Virtual ISP
Internet access services
Fibre-to-the-business (FTTB)
Satellite (eg. VSAT)
Microwave
WiFi access points
Security services
Firewalls
Hardware
Routers and switches
Other services
Voice (or VoIP) services
Virtual private network services
Network management services
Member provides access to resolvers that support DNSSEC.