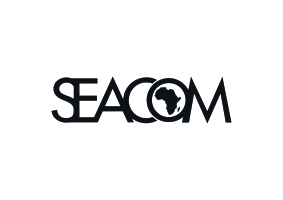 SEACOM
SEACOM launched Africa's first broadband submarine cable system along the continent's Eastern and Southern coasts in 2009. Today SEACOM is the preferred partner for African businesses, network carriers, and service providers. Through its ownership of Africa's most extensive ICT data infrastructure – including multiple subsea cables and a resilient, continent-wide IP-MPLS network – SEACOM provides a full suite of flexible, scalable and high-quality communications and cloud solutions that enable the growth of the continent's economy. SEACOM is privately owned and operated, allowing the company the agility to rapidly tailor-make and deploy new services, commercial models, and infrastructure in response to customer requirements. Without the red tape or hidden costs often prevalent in this industry.

SEACOM is a Backbone member of ISPA
and has been a member since 2003-09-01
Member details
Website:
www.seacom.com
Support email:
salesleads@seacom.com
Support phone:
+27 11 461 6355
Alternative phone:
+27 11 038 7000
Licences:
LAN and WAN design
Dedicated fibre
Co-location hosting space
DR and backup
ICT Project Management
Metro Ethernet
Cabling
Metro Ethernet
Cabling
ICT Project Management
DR and backup
Co-location hosting space
Dedicated fibre
LAN and WAN design
No: 0032/IECNS/JAN/09
No: 0032/IECS/JAN/09
Compliance information
Registered name:
SEACOM
Physical address:
No physical address supplied
Abuse email:
abuse@seacom.com
Compliance statements
SEACOM is a proud member of ISPA and upholds the ISPA Code of Conduct for all products and services offered in South Africa.
SEACOM has nominated ISPA as its agent for the purpose of receiving take-down notifications in terms of Section 75 of the Electronic Communications and Transactions Act.
SEACOM provides information on online safety for children.
SEACOM has indicated that it registers Internet domain names in the name of its clients.
Services offered
Internet access services
Digital subscriber line
Fixed line (copper)
WiFi access points
Hosting/cloud services
Website hosting (site hosted on ISP's servers)
Server hosting (client's hardware hosted on ISP's network)
Managed server hosting (client uses an ISP managed server)
Security services
Firewalls
General security consulting
Hardware
Routers and switches
Wifi equipment
Laptops and tablets
Other services
Domain name services
Voice (or VoIP) services
Virtual private network services
Network management services
User defined additions
Cabling
Co-location hosting space
Dedicated fibre
DR and backup
ICT Project Management
LAN and WAN design
Metro Ethernet