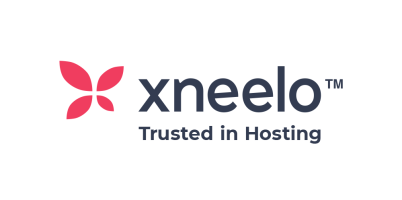 xneelo (Pty) Ltd
At xneelo (formerly known as Hetzner) we're passionate about web hosting – it's our core business and it's what we do best. In 1999 we signed up our first customer. Today, over 53 500 customers trust us as their hosting partner. We spend each day working hard to retain their trust. Inspired by our brand promise 'Trusted in Hosting', we deliver a web hosting service that is reliable and consistent, focusing on infrastructure stability, good value and consistent service delivery.

xneelo (Pty) Ltd is a Large member of ISPA
and has been a member since 2003-09-29
Member details
Website:
https://xneelo.co.za/
Support email:
support@xneelo.com
Support phone:
086 108 6108
Alternative phone:
021 970 2000
Fax:
086 108 6109
Licences:
Customised Hosting Solutions (Customised server solutions for needs which fall outside the scope of standardised packages)
Compliance information
Registered name:
xneelo (Pty) Ltd
Physical address:
Belvedere Office Park
Unit F Bella Rosa Street
Durbanville
7550
Abuse email:
abuse@xneelo.com
Compliance statements
xneelo (Pty) Ltd is a proud member of ISPA and upholds the ISPA Code of Conduct for all products and services offered in South Africa.
xneelo (Pty) Ltd has nominated ISPA as its agent for the purpose of receiving take-down notifications in terms of Section 75 of the Electronic Communications and Transactions Act.
xneelo (Pty) Ltd provides information on online safety for children.
xneelo (Pty) Ltd has indicated that it registers Internet domain names in the name of its clients.
Services offered
Hosting/cloud services
Website hosting (site hosted on ISP's servers)
Server hosting (client's hardware hosted on ISP's network)
Managed server hosting (client uses an ISP managed server)
Other services
Domain name services
User defined additions
Customised Hosting Solutions (Customised server solutions for needs which fall outside the scope of standardised packages)