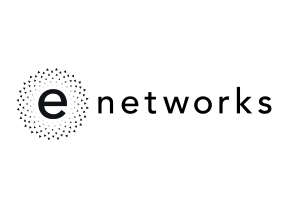 eNetworks
eNetworks is primarily a fixed-line ISP providing fibre-based access to SME and Corporate customers. We also specialise in building and managing large Corporate Wide Area Networks. We measure everything on our and your network and are a Partner and Distributor / Installer of PRTG network monitoring tools. Elizabeth Naidoo (CFO) added to announce and regulatory WG lists August 2023 We offer ancillary services to fixed-line Internet, such as FTTx, ADSL & LTE.

eNetworks is a Large member of ISPA
and has been a member since 2003-04-14
Member details
Website:
www.enetworks.co.za
Support email:
support@enetworks.co.za
Support phone:
021 740 0055
Alternative phone:
021 740 0000
Fax:
021 425 4537
Licences:
Fibre based access services
Web Design
WiFi guest solutions for the hospitality and residential sectors
WAN and VPN solution
Compliance information
Registered name:
eNetworks
Physical address:
Unit 34
Somerset Square
Highfield Road
Green Point
8005
Abuse email:
abuse@enetworks.co.za
Compliance statements
eNetworks is a proud member of ISPA and upholds the ISPA Code of Conduct for all products and services offered in South Africa.
eNetworks has nominated ISPA as its agent for the purpose of receiving take-down notifications in terms of Section 75 of the Electronic Communications and Transactions Act.
eNetworks provides information on online safety for children.
eNetworks has indicated that it registers Internet domain names in the name of its clients.
Services offered
Wholesale services
Virtual ISP
Internet access services
Digital subscriber line
Fixed line (copper)
Mobile (eg. 3G, LTE)
WiFi access points
Hosting/cloud services
Website hosting (site hosted on ISP's servers)
Server hosting (client's hardware hosted on ISP's network)
Managed server hosting (client uses an ISP managed server)
Security services
Firewalls
Hardware
Routers and switches
Wifi equipment
Laptops and tablets
Other services
Domain name services
Voice (or VoIP) services
Virtual private network services
Content design and development services
Network management services
User defined additions
Fibre based access services
WAN and VPN solution
Web Design
WiFi guest solutions for the hospitality and residential sectors