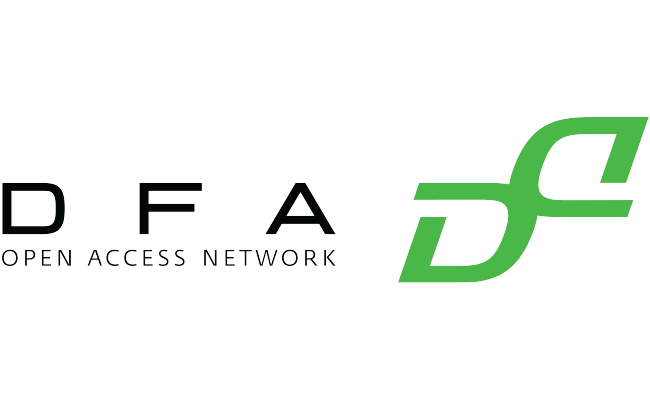 Dark Fibre Africa (Pty) Ltd
DFA finances, builds, installs, manages, and maintains a world-class dark fibre network to transmit metro and long-haul telecommunications traffic in South Africa. We started rolling out our network in South African cities during October 2007. At the beginning of 2014, we\'d invested over R5 billion and installed close to 8000 kilometres of fibre infrastructure nationwide. We lease our secure transmission and backbone fibre infrastructure to telecommunications operators, Internet service providers, media conglomerates, tertiary education institutions, municipalities, government organizations, and other businesses, large and small, on equal terms. All our clients have access to the same dark fibre infrastructure with the industry-leading reliability and almost limitless capacity. Open-access dark fibre empowers our clients to scale up their operations without spending large sums of money to expand their infrastructure. This enables small and medium enterprises to compete with larger players in the market and supports a vibrant, sustainable local SME sector. One of our major goals is to power smarter South African cities that are cheaper to conduct business in. Our headquarters are in Irene, Centurion, with regional offices in Durban and Cape Town. Our state-of-the-art network monitoring centre in Rivonia, Johannesburg, provides round-the-clock monitoring and maintenance to ensure that our network remains up and running 24/7.

Dark Fibre Africa (Pty) Ltd is a Small member of ISPA
and has been a member since 2014-06-06
Member details
Website:
www.dfafrica.co.za
Support email:
info@dfafrica.co.za
Support phone:
012 443 1000
Fax:
012 443 1003
Compliance information
Registered name:
Dark Fibre Africa (Pty) Ltd
Physical address:
96 Koranna Avenue
Doringkloof
Centurion
0157
Abuse email:
info@dfafrica.co.za
Compliance statements
Dark Fibre Africa (Pty) Ltd is a proud member of ISPA and upholds the ISPA Code of Conduct for all products and services offered in South Africa.
Dark Fibre Africa (Pty) Ltd has nominated ISPA as its agent for the purpose of receiving take-down notifications in terms of Section 75 of the Electronic Communications and Transactions Act.
Dark Fibre Africa (Pty) Ltd has indicated that it registers Internet domain names in the name of its clients.
Services offered
Other services
Network management services