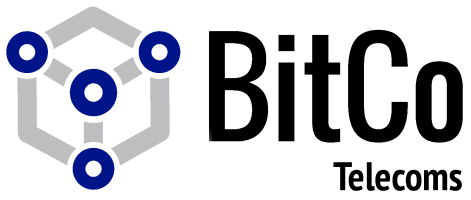 BitCo Telecoms
We are a National Telecommunications Service Provider that has been revolutionising business connectivity and telecoms since 2006. We build, maintain and manage our private Fibre Optic and Wireless Last Mile Network which spans across South Africa. Complete control combined with Quality of Service (QoS) guarantees operational uptime and a Network to optimally service the Broad Business Market. Not only do we offer services directly to business, we enable any level of the ICT Channel to maximise their business by leveraging off our Carrier-Grade Fibre and Wireless Network. Our robust network core is housed in one of SA's foremost Datacentres. Here, we peer directly with the other major operators as well as NAP Africa, JINX, CINX and DINX. We have international internet breakouts in Johannesburg, Kwa-Zulu Natal and Cape Town. This lowers latency, call costs and aids millisecond fail over options.

BitCo Telecoms is a Medium member of ISPA
and has been a member since 2011-06-13
Member details
Website:
www.bitco.co.za
Support email:
info@bitco.co.za
Support phone:
087 135 0000
Alternative phone:
087 135 0000
Licences:
0135/IECNS/JAN/2009
0135/IECS/JAN/2009
Fibre
Fibre
Compliance information
Registered name:
BitCo Telecoms
Physical address:
29 Grosvenor Road
Bryanston
2191
Abuse email:
abuse@bitco.co.za
Compliance statements
BitCo Telecoms is a proud member of ISPA and upholds the ISPA Code of Conduct for all products and services offered in South Africa.
BitCo Telecoms has nominated ISPA as its agent for the purpose of receiving take-down notifications in terms of Section 75 of the Electronic Communications and Transactions Act.
BitCo Telecoms has indicated that it registers Internet domain names in the name of its clients.
Services offered
Internet access services
Fixed line (copper)
WiFi access points
Hosting/cloud services
Server hosting (client's hardware hosted on ISP's network)
Security services
Firewalls
Hardware
Routers and switches
Other services
Voice (or VoIP) services
Virtual private network services
Network management services
User defined additions
Fibre