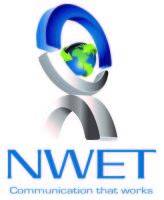 NWET
We have a passion in what we do best and that is delivering excellent service to our clients. Our slogan, \\\"Our passion is your solution\\\" is based on the best option that will be given to our clients, with costs taken into consideration. Our passion is the driven power behind this company which makes us a good team competing in the market.

NWET is a Small member of ISPA
and has been a member since 2010-05-13
Member details
Website:
www.nwet.co.za
Support email:
navrae@nwet.co.za
Support phone:
018 065 0000
Alternative phone:
+0813.510.075
Licences:
Network planning and Designing
Fibre Splicing
0010/CECNS/DEC/09
0010/CECS/DEC/09
0123/CECNS/JUL/10
0124/CECNS/JUL/10
0126/CECNS/JUL/10
0127/CECNS/JUL/10
0156/CECNS/NOV/10
Compliance information
Registered name:
NWET Pty (Ltd)
Physical address:
14 Gould Street
Irenepark
Klerksdorp
2571
Abuse email:
abusemail@nwet.co.za
Compliance statements
NWET is a proud member of ISPA and upholds the ISPA Code of Conduct for all products and services offered in South Africa.
NWET has nominated ISPA as its agent for the purpose of receiving take-down notifications in terms of Section 75 of the Electronic Communications and Transactions Act.
NWET provides information on online safety for children.
NWET has indicated that it registers Internet domain names in the name of its clients.
Services offered
Internet access services
Fibre-to-the-business (FTTB)
Fibre-to-the-home (FTTH)
Mobile (eg. 3G, LTE)
Satellite (eg. VSAT)
WiFi access points
Hosting/cloud services
Email hosting
Website hosting (site hosted on ISP's servers)
Server hosting (client's hardware hosted on ISP's network)
Managed server hosting (client uses an ISP managed server)
Cloud hosting (service does not disclose data location)
Backup, mirroring and disaster recovery
Security services
Firewalls
Content filtering
Endpoint security
General security consulting
Hardware
Routers and switches
Mobile routers
VoIP handsets
Wifi equipment
Laptops and tablets
Storage
Phones and accessories
Other services
Domain name services
Voice (or VoIP) services
Virtual private network services
Network management services
User defined additions
Network planning and Designing