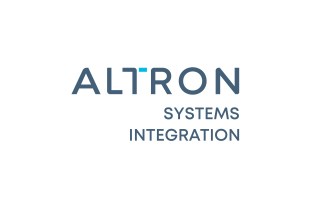 Bytes Systems Integration
BYTES SYSTEMS INTEGRATION (Bytes SI) is a specialist Outsource Service Provider that designs, implements, services and manages customised ICT services and solutions. We provide a full range of IT infrastructural as well as ISP services, such as: - MPLS - APN - VoIP - Advanced Network Monitoring and Reporting - Next Generation Firewall Services - Private Cloud - VoIP PBX - Video Conferencing - Mimecast - service desk - end-user computing - server support - data security - network support services - data centre storage solutions - IT outsourcing - contact centres - biometrics and identity life-cycle management - workforce management - cloud-based solutions As an end-to-end ICT Solutions Aggregator, Bytes SI maintains extensive leading vendor partnerships to deliver world-class technology both in South Africa and across its borders. These services are provided through our wholly owned, full service companies located throughout South Africa, Botswana, Mauritius, Mozambique, Kenya, United Arab Emirates and Namibia, as well as a network of partners in other territories, including Zimbabwe and Zambia.

Bytes Systems Integration is a Medium member of ISPA and has been a member since 2004-02-28
Member details
Website:
www.bytes.co.za
Support email:
Support phone:
011 205 7000
Fax:
011 205 7160
Licences:
ECS 0111/IECS/JAN/09
Compliance information
Registered name:
Bytes Systems Integration a Division of Altron TMT
Physical address:
Bytes Business Park
241 Third Road
Halfway Gardens
Midrand
1685
Abuse email:
abuse@altron.com
Compliance statements
Bytes Systems Integration is a proud member of ISPA and upholds the ISPA Code of Conduct for all products and services offered in South Africa.
Bytes Systems Integration has nominated ISPA as its agent for the purpose of receiving take-down notifications in terms of Section 75 of the Electronic Communications and Transactions Act.
Bytes Systems Integration has indicated that it registers Internet domain names in the name of its clients.
Services offered
Wholesale services
Virtual ISP
Internet access services
Digital subscriber line
Fixed line (copper)
Mobile (eg. 3G, LTE)
WiFi access points
Hosting/cloud services
Website hosting (site hosted on ISP's servers)
Server hosting (client's hardware hosted on ISP's network)
Managed server hosting (client uses an ISP managed server)
Security services
Firewalls
General security consulting
Hardware
Routers and switches
Wifi equipment
Laptops and tablets
Other services
Domain name services
Voice (or VoIP) services
Virtual private network services
Content design and development services
Network management services
Internet skills training