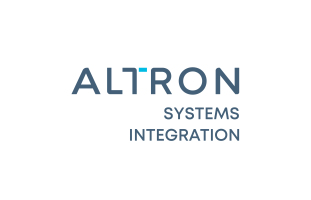 Altron Systems Integration
Altron Systems Integration is a specialist provider, leveraging world-class technology and leading practices to architect, implement and support sustainable ICT-based business solutions which are strategically aligned, fit for purpose, cost effective and optimised for performance. In short, we integrate technology. We solve our customer's business problems using ICT Solutions. Why? To accelerate our clients' success. We have highly skilled, experienced professionals directed at solving business critical customer problems through a consultative approach. We also bring our collective knowledge to every deployment engagement. From legacy integration to digital transformation, our solutions catalogue includes the full spectrum of ICT services. Few other organisations can claim the depth and breadth of the capabilities and experience provided by Altron Systems Integration. At Altron Systems Integration, we are united around a single ambition to accelerate your business success.

Altron Systems Integration is a Medium member of ISPA
and has been a member since 2004-02-28
Member details
Website:
www.altronsystemsintegration.co.za
Support email:
isphelpdesk@bytes.co.za
Support phone:
011 205 7000
Fax:
011 205 7160
Licences:
ECNS -111/IECNS/JAN/2009
ECS 0111/IECS/JAN/09
Compliance information
Registered name:
Altron Systems Integration
Physical address:
The Woodlands Office Park
20 Woodlands Drive
Woodmead
Sandton
2190
Abuse email:
abuse@altron.com
Compliance statements
Altron Systems Integration is a proud member of ISPA and upholds the ISPA Code of Conduct for all products and services offered in South Africa.
Altron Systems Integration has nominated ISPA as its agent for the purpose of receiving take-down notifications in terms of Section 75 of the Electronic Communications and Transactions Act.
Altron Systems Integration has indicated that it registers Internet domain names in the name of its clients.
Services offered
Wholesale services
Mobile data
Virtual ISP
Internet access services
Digital subscriber line
Fixed line (copper)
Fibre-to-the-business (FTTB)
Mobile (eg. 3G, LTE)
Satellite (eg. VSAT)
Microwave
WiFi access points
Hosting/cloud services
Server hosting (client's hardware hosted on ISP's network)
Managed server hosting (client uses an ISP managed server)
Virtual private server hosting (client uses a virtual server)
Cloud hosting (service does not disclose data location)
Cloud or server monitoring
Backup, mirroring and disaster recovery
Security services
Firewalls
Content filtering
Endpoint security
DDoS protection and mitigation
Intrusion detection and prevention
General security consulting
Hardware
Routers and switches
Wifi equipment
Laptops and tablets
Storage
Other services
Domain name services
Voice (or VoIP) services
Virtual private network services
Content design and development services
Network management services
Internet skills training
Bulk messaging services
Audio- or video-conferencing