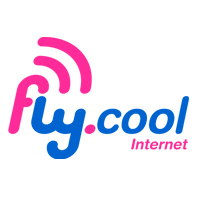 Fly.cool
Fly.cool has roots in 2002 when the founder of the company started the first VoIP service in South Africa. Since then the goal has always been to build a solid, reliable service that gives everyone access to the Internet because the Internet should be for everyone. The Fly.cool team is a small team of people like you, Internet users who got tired of high prices, and products that failed. We built Fly.cool for everyone.

Fly.cool is a Medium member of ISPA
and has been a member since 2023-07-28
Member details
Website:
https://www.fly.cool/
Support email:
help@fly.cool
Support phone:
+27 11 065 5314
Licences:
0029 / IECNS / JAN / 09
0029 / IECS / JAN / 09
Compliance information
Registered name:
Plasma Telecom South Africa (Pty) Ltd
Physical address:
Unit 7
1st Floor
West Wing
158 Jan Smuts Building
9 Walters Street
Rosebank
Johannesburg
Abuse email:
abuse@fly.cool
Compliance statements
Fly.cool is a proud member of ISPA and upholds the ISPA Code of Conduct for all products and services offered in South Africa.
Fly.cool has nominated ISPA as its agent for the purpose of receiving take-down notifications in terms of Section 75 of the Electronic Communications and Transactions Act.
Fly.cool provides information on online safety for children.
Services offered
Internet access services
Fibre-to-the-home (FTTH)