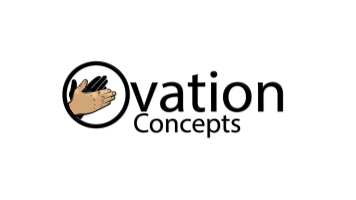 Ovation Concepts
Ovation Concepts is an innovative IT and Media company based in East London, South Africa. Our principal objective is to provide exceptional solutions and services for businesses to help executives, professionals and the business at large to maximize business productivity. We specialize in the delivery and maintenance & management of information technology systems as well as professional media and web design solution.

Ovation Concepts is a Small member of ISPA
and has been a member since 2023-08-21
Member details
Website:
www.ovationconcepts.net
Support email:
admin@ovationconcepts.net
Support phone:
+0762.923.871
Licences:
2495/CECNS/MAY/2023
Compliance information
Registered name:
Ovation Concepts
Physical address:
8 Lonsdale Road Sunnyridge
East London
5201
Abuse email:
admin@ovationconcepts.net
Compliance statements
Ovation Concepts is a proud member of ISPA and upholds the ISPA Code of Conduct for all products and services offered in South Africa.
Ovation Concepts has nominated ISPA as its agent for the purpose of receiving take-down notifications in terms of Section 75 of the Electronic Communications and Transactions Act.
Ovation Concepts provides information on online safety for children.
Ovation Concepts has indicated that it registers Internet domain names in the name of its clients.
Services offered
Wholesale services
Mobile data
Virtual ISP
Internet access services
Fibre-to-the-business (FTTB)
Mobile (eg. 3G, LTE)
Satellite (eg. VSAT)
Microwave
WiFi access points
Hosting/cloud services
Email hosting
Website hosting (site hosted on ISP's servers)
Server hosting (client's hardware hosted on ISP's network)
Security services
Firewalls
Content filtering
Endpoint security
Hardware
Routers and switches
Mobile routers
VoIP handsets
DSL modems
Wifi equipment
Laptops and tablets
Storage
Other services
Domain name services
Virtual private network services
Content design and development services
Network management services
Internet skills training