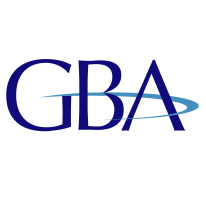 Genband Africa (Pty) Ltd
Cutting edge services for Manage Services, Cisco Product Reseller, Infrastructure Build, Microwave and Infrastructure Services and for The Internet of Things.

Genband Africa (Pty) Ltd is a Small member of ISPA
and has been a member since 2023-02-23
Member details
Website:
https://www.genbandafrica.com/
Support email:
billing@genbandafrica.com
Support phone:
+0100.208.585
Fax:
N/A
Licences:
Class Electronic Communications Services License: No: 0757/CECS/NOV/2016
Compliance information
Registered name:
Genband Africa (Pty) Ltd
Physical address:
14 Penicuik Street
Blue Valley Golf Estate
Kosmosdal
Centurion0157
Abuse email:
admin@genbandafrica.com
Compliance statements
Genband Africa (Pty) Ltd is a proud member of ISPA and upholds the ISPA Code of Conduct for all products and services offered in South Africa.
Genband Africa (Pty) Ltd has nominated ISPA as its agent for the purpose of receiving take-down notifications in terms of Section 75 of the Electronic Communications and Transactions Act.
Genband Africa (Pty) Ltd has indicated that it registers Internet domain names in the name of its clients.
Services offered
Internet access services
Fibre-to-the-business (FTTB)
Fibre-to-the-home (FTTH)
Microwave
Hosting/cloud services
Backup, mirroring and disaster recovery