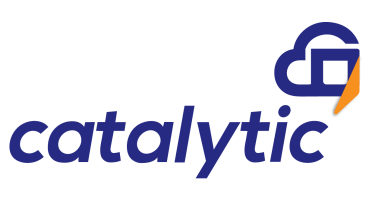 Catalytic
We're celebrating over 20 years in the South African telecommunications industry. Our Holdings company; TeleMasters Holdings Limited has been a listed company on the AltX of the Johannesburg Stock Exchange (JSE) since 2007 – as we form part of the TLM group it is essential that we meet high compliance and financial standards. We're ECS and ECNS license holders – which demands that we meet high technical and regulatory compliance standards. We have our own network/termination for corporate voice and data services, we're always growing – and currently serving 3 000 customers nationwide. At Catalytic, we simplicate your connectivity, cloud communication, cloud services and security solutions to enhance business' productivity.

Catalytic is a Medium member of ISPA
and has been a member since 2022-08-11
Member details
Website:
https://www.catalytic.co.za/
Support email:
letsconnect@catalytic.co.za
Support phone:
087 945 0000
Fax:
NA
Licences:
IECS No: 0226/IECS/JAN/2009
IECNS - No: 0226/IECNS/JAN/2009
Compliance information
Registered name:
Catalytic Connections (PTY) Ltd
Physical address:
Building 2 ATT House
Maxwell Office Park
Magwa Crescent
Waterfall City
2090
Abuse email:
letsconnect@catalytic.co.za
Compliance statements
Catalytic is a proud member of ISPA and upholds the ISPA Code of Conduct for all products and services offered in South Africa.
Catalytic has nominated ISPA as its agent for the purpose of receiving take-down notifications in terms of Section 75 of the Electronic Communications and Transactions Act.
Services offered
Hosting/cloud services
Server hosting (client's hardware hosted on ISP's network)
Managed server hosting (client uses an ISP managed server)
Cloud or server monitoring
Backup, mirroring and disaster recovery
Security services
Firewalls
Content filtering
Endpoint security
DDoS protection and mitigation
General security consulting
Hardware
Routers and switches
VoIP handsets
DSL modems
Wifi equipment
Storage