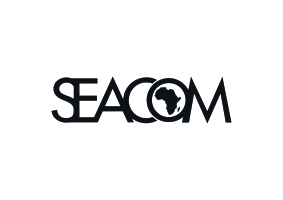 Seacom Western Cape
MacroLan is an Internet Service Provider delivering connectivity, hosting, voice and cloud services. Using our network and data centre we are able to provision both turnkey and customised solutions while ensuring reliability and performance at all times. MacroLan owns and manages a state of the art data centre located at our offices in Mowbray Cape Town. By having the data centre close by it aids us in providing the best service delivery to any hands on support requests. Our core network extends most of the Cape Town area, with POP's (points of presence) located in Mowbray, Teraco Rondebosch, Cape Town Central and Camps Bay beach front. Back-haul connectivity between our Mowbray DC and our POP's is provisioned using DFA (Dark Fibre Africa) which provides almost limitless bandwidth and scalability. We are currently in the process of expanding our network to reach Stellenbosch and Somerset West.
Seacom Western Cape is a Medium member of ISPA and has been a member since 01 September, 2003.
Member details
Website:
www.macrolan.com
Support email:
support@macrolan.co.za
Support phone:
+27 86 185 5855
Alternative phone:
+27 21 442 6546
Fax:
+27 86 688 5990
Licences:
No: 0032/IECNS/JAN/09
No: 0032/IECS/JAN/09
Compliance information
Registered name:
Seacom Western Cape
Physical address:
No physical address supplied
Abuse email:
abuse@macrolan.co.za
Compliance statements
Seacom Western Cape is a proud member of ISPA and upholds the ISPA Code of Conduct for all products and services offered in South Africa.
Seacom Western Cape has nominated ISPA as its agent for the purpose of receiving take-down notifications in terms of Section 75 of the Electronic Communications and Transactions Act.
Seacom Western Cape provides information on online safety for children.
Seacom Western Cape has indicated that it registers Internet domain names in the name of its clients.