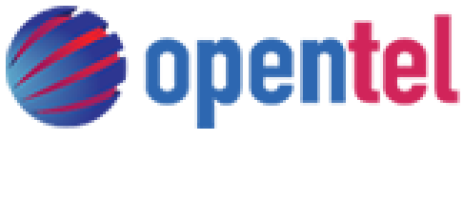 Opentel Technologies
OPENTEL is all about what YOU need. Fibre or Wireless Broadband, we get you connected and taken care of with world class VoIP (telephones) and internal networking. We build any network, from simply moving your router location at your house to building a state-of-the-art office network at your business.

Opentel Technologies is a Small member of ISPA
and has been a member since 2020-11-30
Member details
Website:
https://opentel.co.za/
Support email:
support@opentel.co.za
Support phone:
(010) 312 6080
Fax:
N/A
Licences:
0196/IECNS/JAN/09
Compliance information
Registered name:
Opentel Technologies (PTY) LTD
Physical address:
40 WESSEL ROAD
RIVONIA
JOHANNESBURG
GAUTENG2128
Abuse email:
gm@opentel.co.za
Compliance statements
Opentel Technologies is a proud member of ISPA and upholds the ISPA Code of Conduct for all products and services offered in South Africa.
Opentel Technologies has nominated ISPA as its agent for the purpose of receiving take-down notifications in terms of Section 75 of the Electronic Communications and Transactions Act.
Opentel Technologies provides information on online safety for children.
Opentel Technologies has indicated that it registers Internet domain names in the name of its clients.
Services offered
Internet access services
Fibre-to-the-business (FTTB)
Fibre-to-the-home (FTTH)
Satellite (eg. VSAT)
Microwave
WiFi access points
Hardware
Routers and switches
VoIP handsets
Wifi equipment
Other services
Voice (or VoIP) services
Virtual private network services
Bulk messaging services