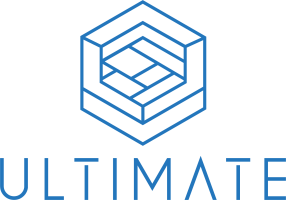 Ultimate Data
Ultimate is a team of technology consultants – an eclectic group of systems analysts, digital designers, software developers, and support consultants. We work with our clients to design, implement, and manage innovative systems that proactively improve business efficiency and sustainability. Our primary aim with each of our clients is to gain a solid understanding of their niche operations, and then to create solutions that address their needs. Ultimate is renowned for innovatively transforming concepts into experiential reality by harnessing the power of technology. We act at all times within the best interests of our clients, many of whom we have worked with since our inception in 2008.

Ultimate Data is a Small member of ISPA and has been a member since 2017-10-02
Member details
Website:
www.ultimatedata.co.za
Support email:
support@ultimatedata.co.za
Support phone:
011 463 6300
Fax:
0866 538 538
Compliance information
Registered name:
Ultimate Data Sciences (Pty) Ltd
Physical address:
Cedarwoord House
Ballywoods Office Park
33 Ballyclare Drive
Bryanston
2191
Abuse email:
abuse@ultimatedata.co.za
Compliance statements
Ultimate Data is a proud member of ISPA and upholds the ISPA Code of Conduct for all products and services offered in South Africa.
Ultimate Data has nominated ISPA as its agent for the purpose of receiving take-down notifications in terms of Section 75 of the Electronic Communications and Transactions Act.
Ultimate Data has indicated that it registers Internet domain names in the name of its clients.
Services offered
Hosting/cloud services
Website hosting (site hosted on ISP's servers)
Server hosting (client's hardware hosted on ISP's network)
Managed server hosting (client uses an ISP managed server)
Security services
Firewalls
Hardware
Routers and switches
Wifi equipment
Laptops and tablets
Other services
Domain name services
Voice (or VoIP) services
Content design and development services
Network management services
Internet skills training