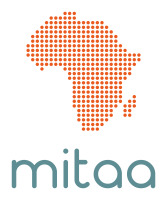 Mitaa
Mitaa is an Internet Services Provider and Digital solutions provider for underserved Peri-Urban and Rural communities.

Mitaa is a Small member of ISPA
and has been a member since 2023-06-10
Member details
Website:
https://mitaa.co.za
Support email:
Info@mitaa.co.za
Support phone:
012 004 1702
Fax:
N/A
Licences:
2119/CECS/JAN/2022
2119/CECNS/JAN/2022
2035/CECS/SEP/2021
Compliance information
Registered name:
Africa Mitaa Digital Services
Physical address:
950 Aldo Drive
Rietvlei view country estate
Tshwane
0181
Abuse email:
support@mitaa.co.za
Compliance statements
Mitaa is a proud member of ISPA and upholds the ISPA Code of Conduct for all products and services offered in South Africa.
Mitaa has nominated ISPA as its agent for the purpose of receiving take-down notifications in terms of Section 75 of the Electronic Communications and Transactions Act.
Mitaa provides information on online safety for children.
Services offered
Wholesale services
Virtual ISP
Internet access services
Fibre-to-the-business (FTTB)
Fibre-to-the-home (FTTH)
Satellite (eg. VSAT)
WiFi access points
Hardware
Routers and switches
Laptops and tablets
Phones and accessories
Other services
Voice (or VoIP) services