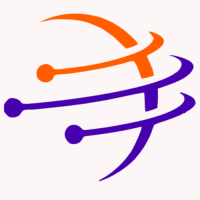 ISP Solutions
ISP Solutions. Connecting you to a better future. Fiber connectivity, wireless internet, LTE internet connectivity, point to point links, telephone requirements, digital telephone lines, GSM telephone system (PBX), bulk sms, web and email hosting, flight bookings, rent a ride nationwide and great accommodation bookings, IT services including hardware and software. Business advancement in a complete package wrapped with unmatched service. Committed to better internet across South Africa.

ISP Solutions is a Small member of ISPA and has been a member since 2021-05-31
Member details
Website:
www.ispsolutions.co.za
Support email:
admin@ispsolutions.co.za
Support phone:
+0875.373.135
Alternative phone:
+0878.213.211
Compliance information
Registered name:
ISP Solutions
Physical address:
29 Firwood Avenue
Hazelwood
Pretoria
0081
Abuse email:
abuse@ispsolutions.co.za
Compliance statements
ISP Solutions is a proud member of ISPA and upholds the ISPA Code of Conduct for all products and services offered in South Africa.
ISP Solutions has nominated ISPA as its agent for the purpose of receiving take-down notifications in terms of Section 75 of the Electronic Communications and Transactions Act.
ISP Solutions provides information on online safety for children.
ISP Solutions has indicated that it registers Internet domain names in the name of its clients.
Services offered
Internet access services
Fibre-to-the-business (FTTB)
Fibre-to-the-home (FTTH)
Mobile (eg. 3G, LTE)
WiFi access points
Hosting/cloud services
Email hosting
Website hosting (site hosted on ISP's servers)
Cloud hosting (service does not disclose data location)
Backup, mirroring and disaster recovery
Hardware
Routers and switches
Mobile routers
VoIP handsets
DSL modems
Wifi equipment
Laptops and tablets
Storage
Phones and accessories
Other services
Voice (or VoIP) services
Bulk messaging services
User defined additions
Great advice and unmatched service